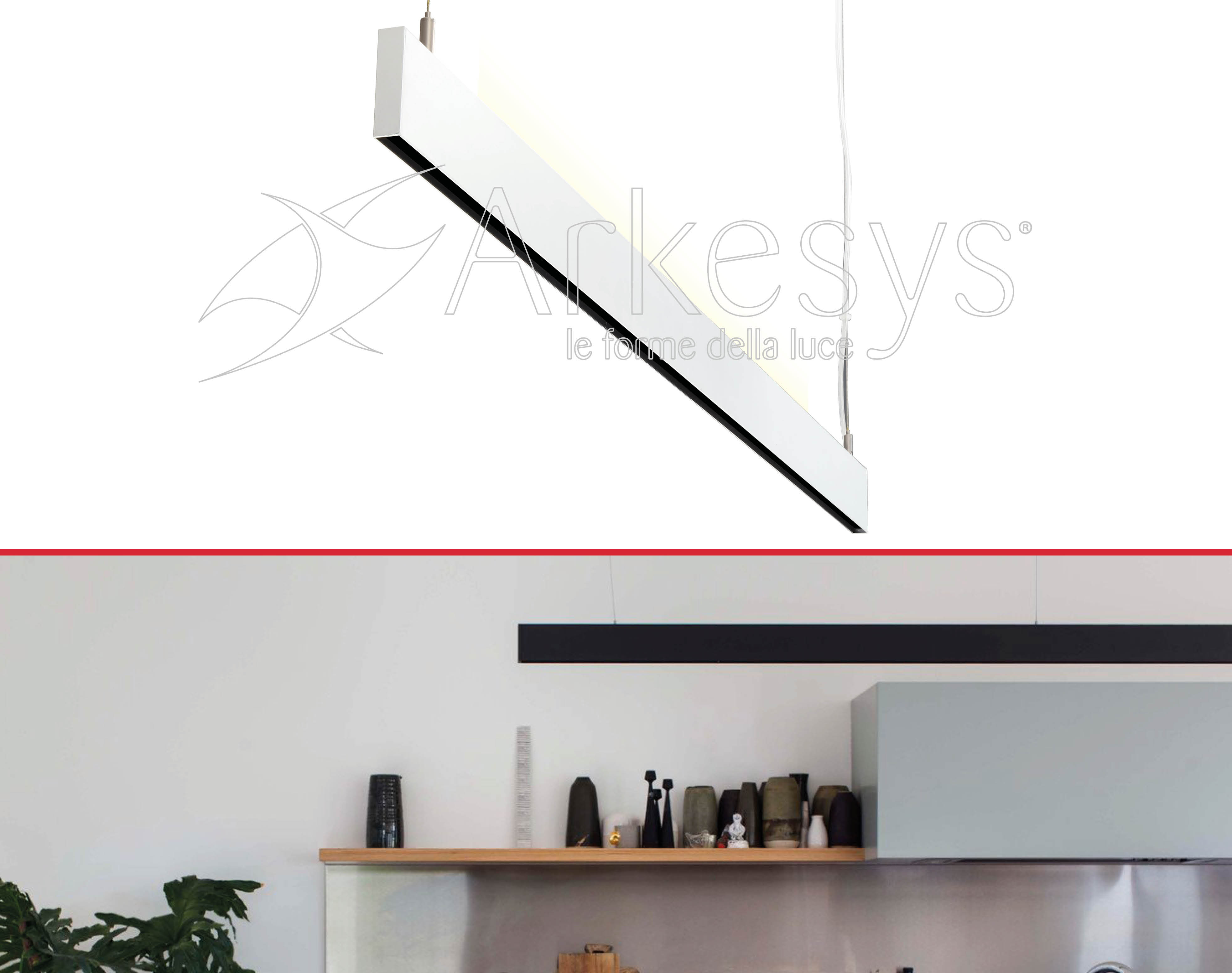 Arkesys Fine Line-E was born from the experience of a product without compromise; extreme compactness, latest generation LED, Italian manufacture. Product in extruded aluminum, length 1204mm high 65mm and only 16mm wide, matt white, matt black and silver finish (other customized finishes on request).
Version with indirect 120° beam with opaque diffuser, driver integrated in the standard or dimmable lamp, LED available from 36W with three different color variations 2700/3000/4000K, efficiency greater than 80lm/W with CRI greater than 90.
If you need more information on a product or you have an idea for a lamp or you just have not found the lighting fixture that you need in our website please contact us.