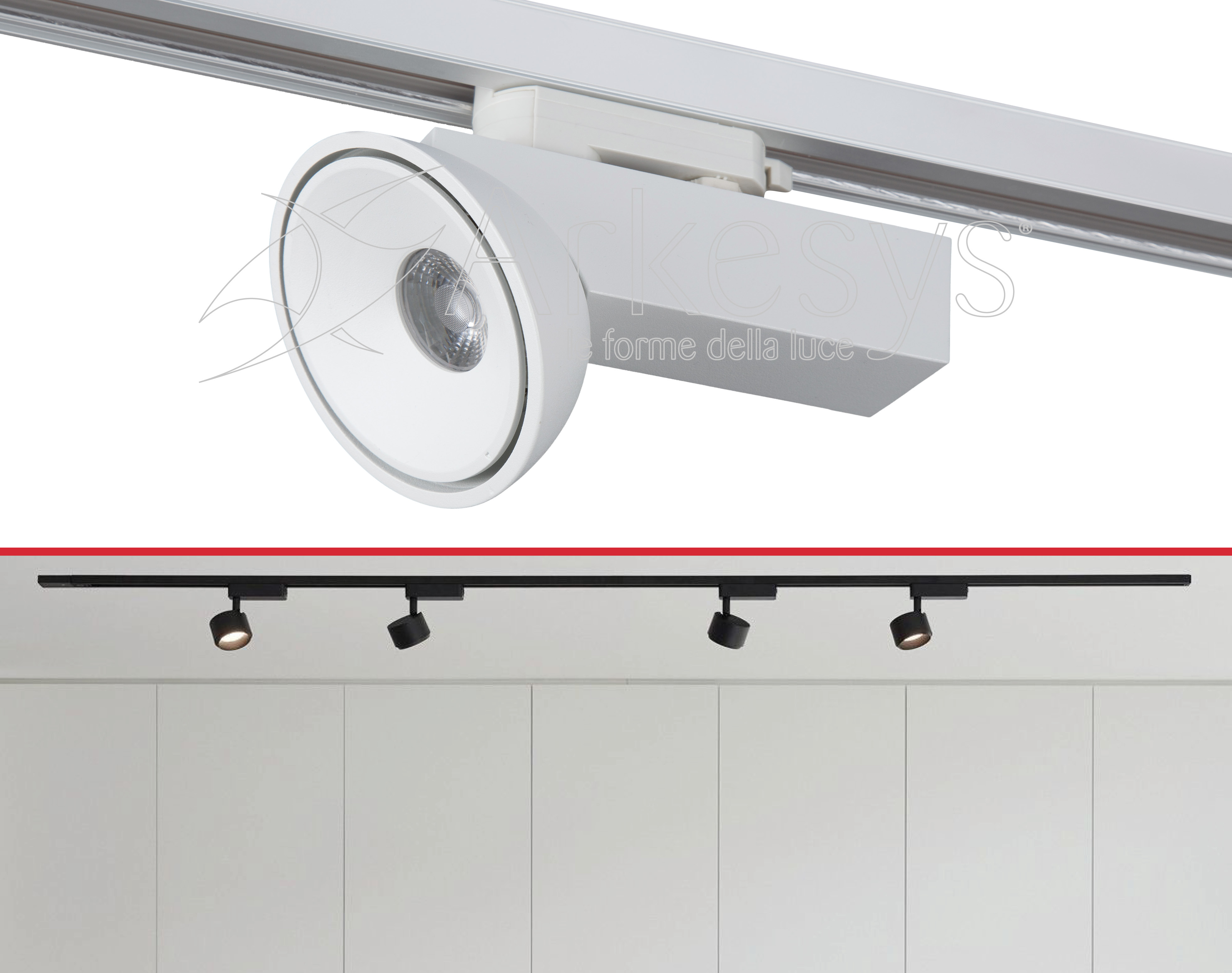 INDEPENDENT FLOOD LIGHT FOR TRACK SYSTEMS
Product with an innovative shape, designed for those occasions where you need a different shape from what is available on the market today.
Cob led with cri> 80 of 12w, with fluxes from 1580lm 2700k up to 1745lm 4000k. Cob leds with cri> 90, designed for the fashion market or for art exhibitions, are available too.
Shedir has a die-cast aluminium body, polycarbonate lens or aluminium reflector 60 ° diffuser, 3 circuits universal adapter. As for the accessories there is a plastic base for wall or ceiling mounting, available also in the recessed and Dali version.
Device size: d.125, encumbrance 230mm, maximum height encumbrance 50mm
HAI BISOGNO DI CONSULENZA?
Se ti servono più informazioni su un prodotto o hai in mente di realizzare un corpo illuminante custom o semplicemente non hai trovato l'apparecchio illuminante che soddisfi le tue esigenze contattaci.