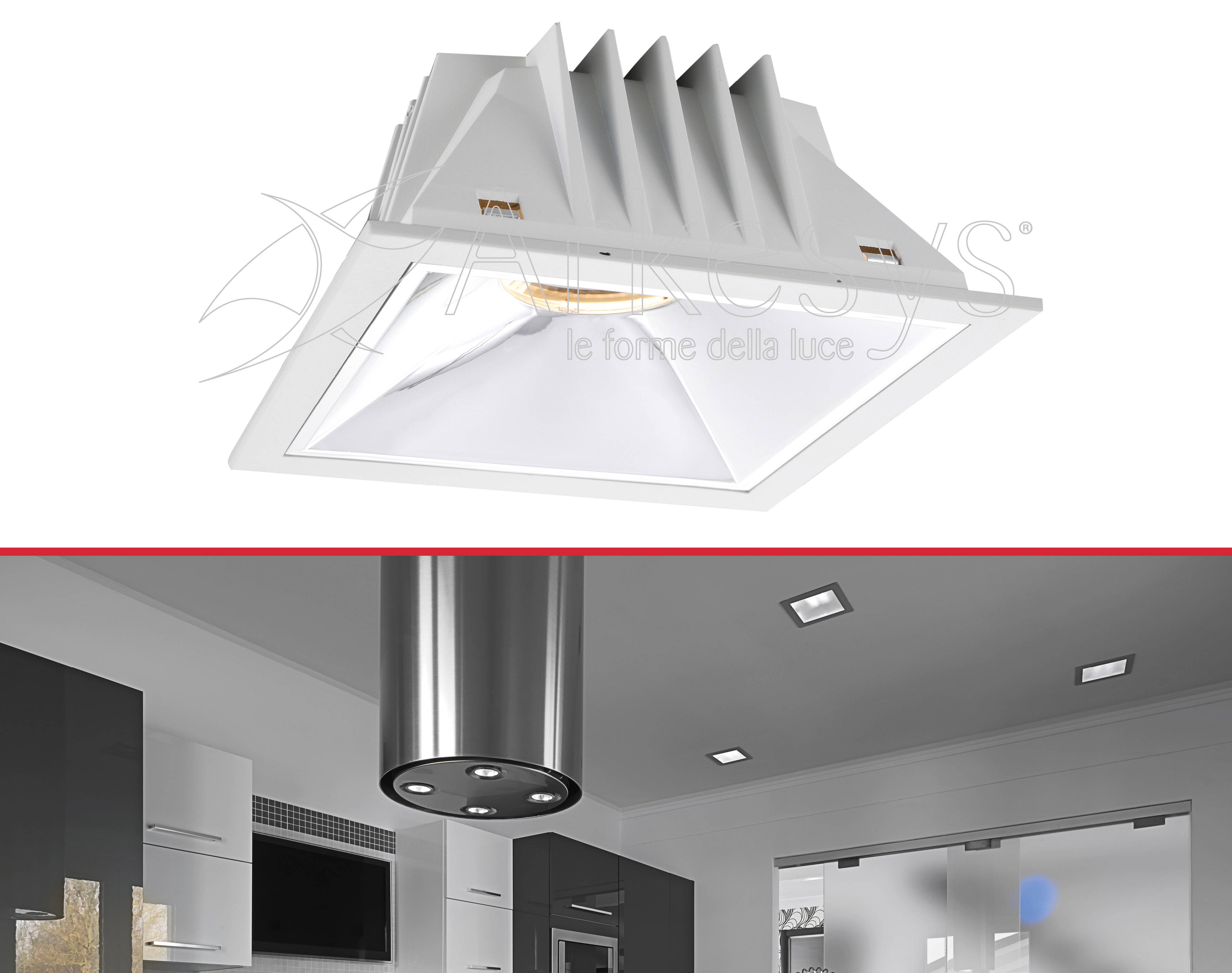 Recessed downlight. Die-cast aluminium body, polycarbonate lens diffuser. Body and ring white color + glossy chrome reflector. Interchangeable reflectors to obtain different shades of light. 20/40/55 ° beam. Dimensions 210x210mm, hole 196x196mm, height 103mm. Led from 17w to 39w. Availability of LED CRI> 90 and fashion and art LED with CRI>98. Ugr <19.
HAI BISOGNO DI CONSULENZA?
Se ti servono più informazioni su un prodotto o hai in mente di realizzare un corpo illuminante custom o semplicemente non hai trovato l'apparecchio illuminante che soddisfi le tue esigenze contattaci.