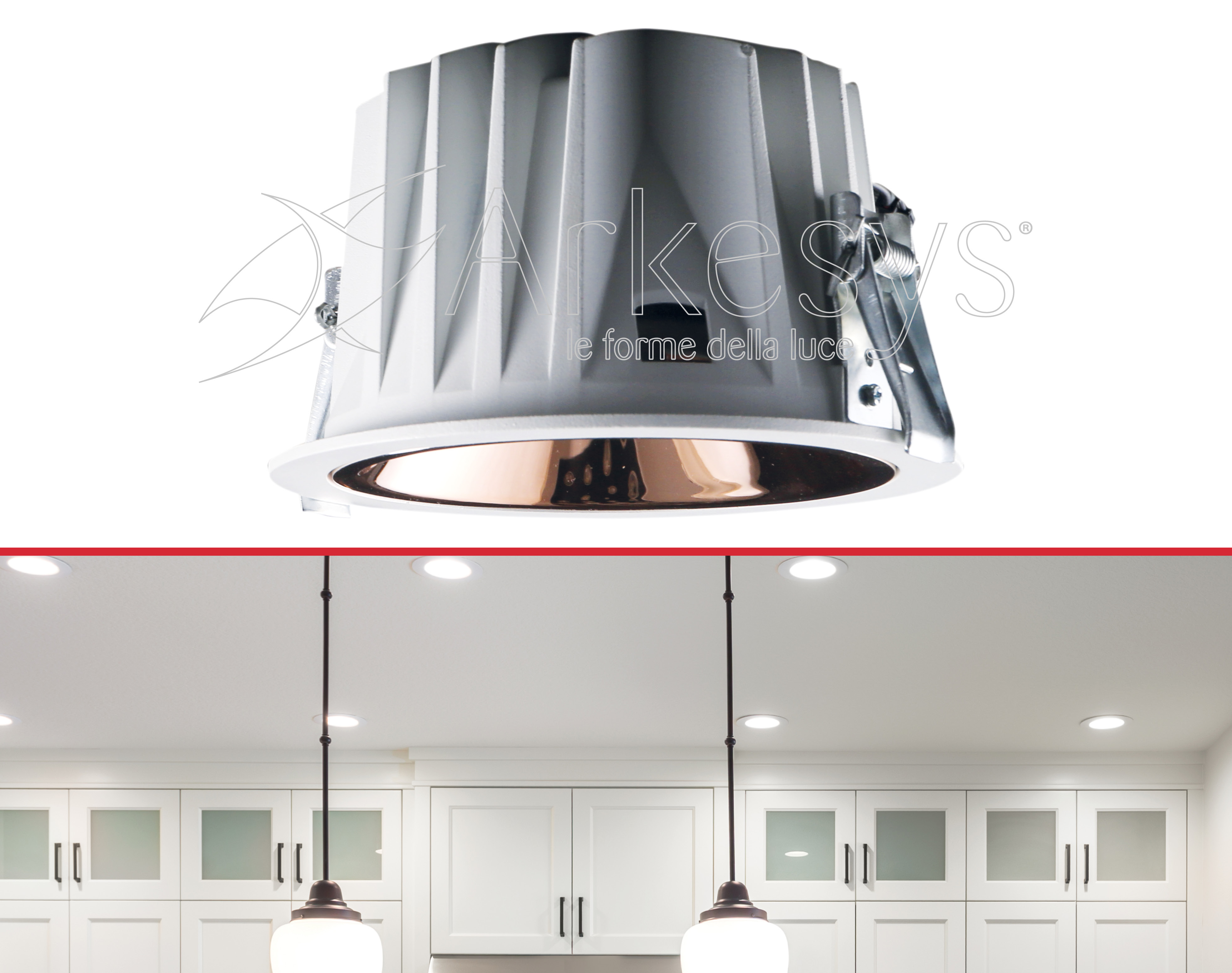 Fixed Downlight with a 210mm diameter and generous heatsink. Die-cast aluminium body, metalized polycarbonate reflector. Body and ring white colour + glossy chrome reflector. Interchangeable reflectors, possibility to choose among the nine different available colours.
Ugr <19. 20/40/55° beam. Cob leds with cri>80 or cri>90 from 17 w up to 39w. Cob leds with cri> 90, designed for the fashion market or for art exhibitions, are available too. CASAMBI Dali driver for home automation control of lighting on request.
HAI BISOGNO DI CONSULENZA?
Se ti servono più informazioni su un prodotto o hai in mente di realizzare un corpo illuminante custom o semplicemente non hai trovato l'apparecchio illuminante che soddisfi le tue esigenze contattaci.