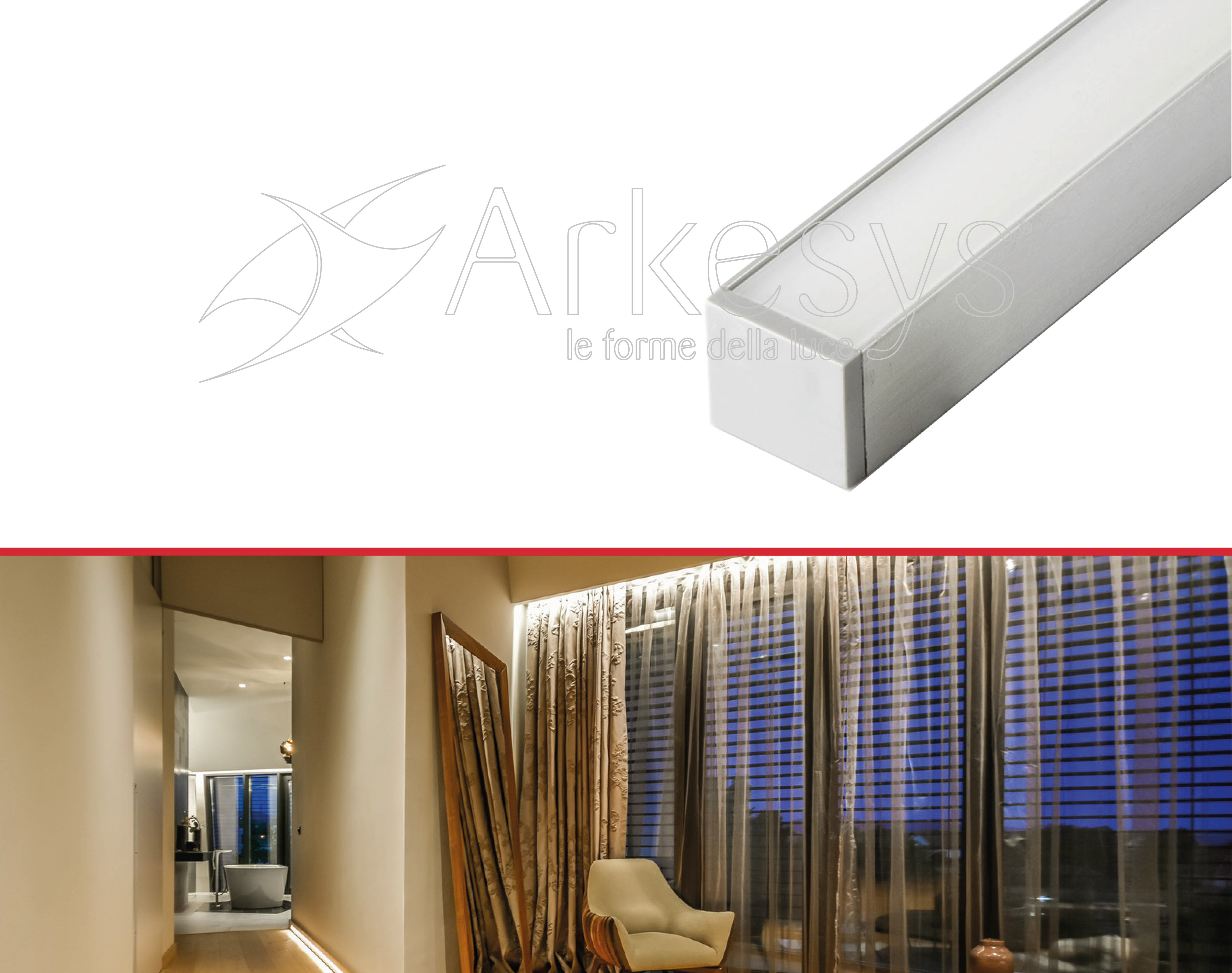 Indoor Led Profile in natural anodised aluminum with transparent or opaline diffuser, resistant to UV rays and shocks. Dimensions: 17,3 mm in height and 19,4 mm in width. We propose a minimum length of 30cm and a maximum lenght of 300cm (other sizes available).
Ardra products can be provided with the latest generation of LED strips and the innovative rigid PCBs produced by Arkesys. Luminous fluxes, for all our types of products, at the highest market levels.
Applications:
Lighting above and below kitchen cabinets _ Complementary items in furniture production _ Indoor accent lighting _ Exhibition shelves LED lighting (retail / stores) _ Linear architectural lighting
If you need more information on a product or you have an idea for a lamp or you just have not found the lighting fixture that you need in our website please contact us.