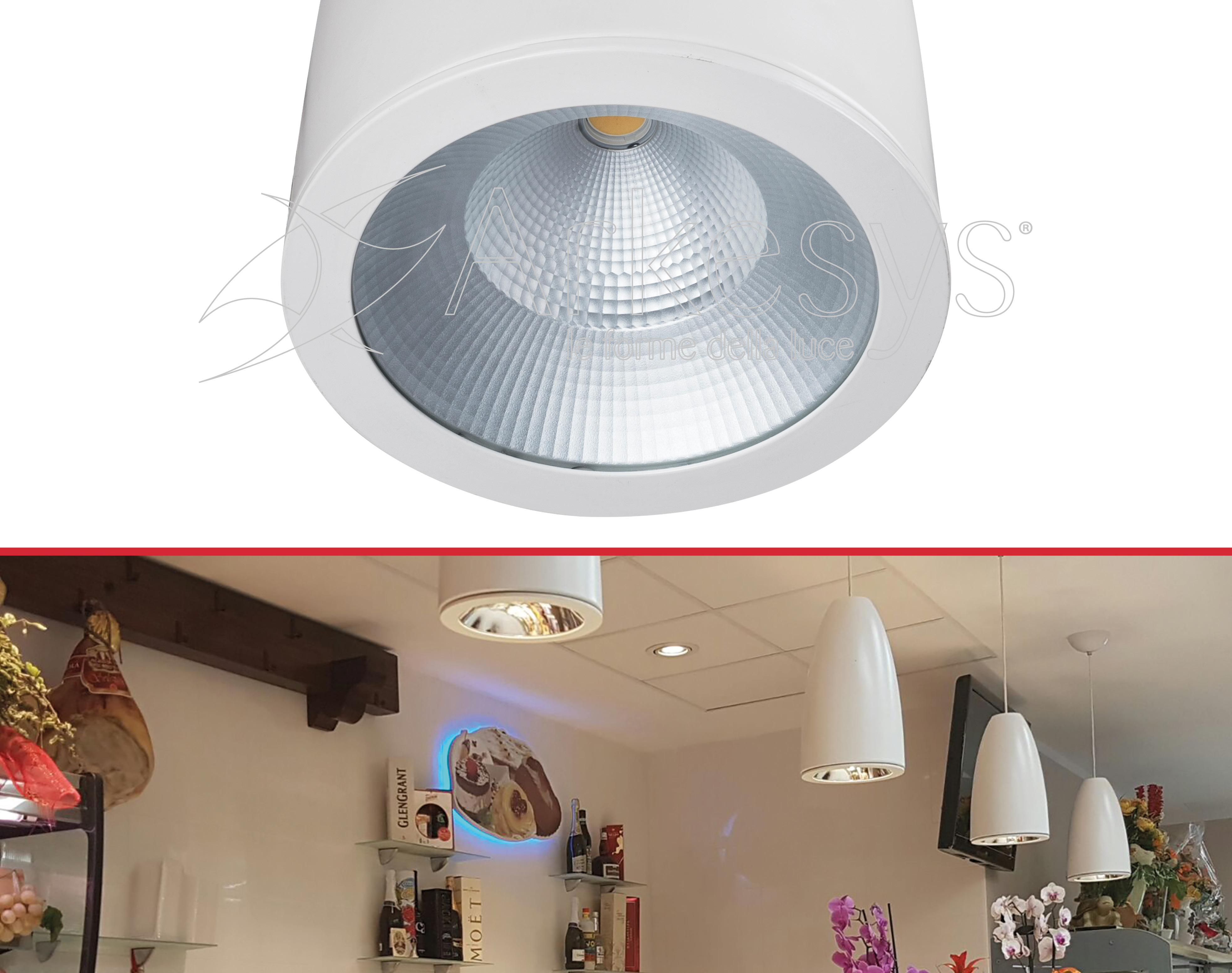 Suspended luminair. Aluminium body and 99,98 aluminium reflector metalized with safety glass. With a diameter of 230mm and an height of 412mm. 20/40/60° beam.
Standard finishes: white, black and grey. Other finishes available on request.
17/25/33 w led.
HAI BISOGNO DI CONSULENZA?
Se ti servono più informazioni su un prodotto o hai in mente di realizzare un corpo illuminante custom o semplicemente non hai trovato l'apparecchio illuminante che soddisfi le tue esigenze contattaci.