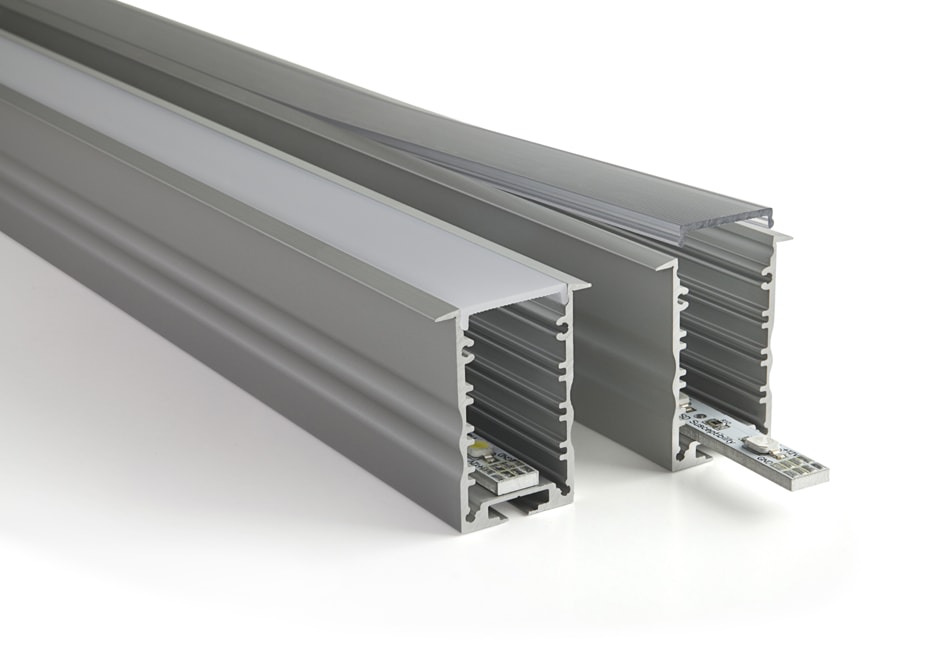 Barra LED ad incasso da interno, in alluminio anodizzato naturale con diffusore trasparente oppure opalino resistente ai raggi UV. Le dimensioni sono contenute; 52,1mm di altezza e 40mm di larghezza. Lunghezza minima 30cm, massima 200cm (a richieste altre misure). La famiglia di prodotto Ardra può essere fornita con strip led di ultima generazione e gli innovativi PCB rigidi prodotti internamente. Flussi luminosi, per tutte le nostre tipologie di prodotti, ai massimi livelli di mercato.
Applicazioni:
Lampada indipendente a parete, plafone o sospensione_Illuminazione a soffitto per retail, uffici, ristoranti, alberghi, ospedali e abitazioni_Illuminazione lineare decorativa per corridoi o metropolitane_Lampade per passerelle e camminamenti_Progetti di interior
If you need more information on a product or you have an idea for a lamp or you just have not found the lighting fixture that you need in our website please contact us.